DON'T BE LEFT IN THE DARK!
With the increasing power outages in the Western Cape and other provinces, don't let ESKOM leave you in the dark.

INNOVATIVE TECHNO BRAND.
Jimmy's Motor Spares innovative TECHNO brand Now available.
Welcome to Jimmy's Motor Spares, your one stop Automotive Store, with the Largest Range of vehicle accessories and spares.
We have a massive selection of competitively priced products. However, the aspect of our business we prize above all, is our excellent customer service.
We thank you for taking the time to visit jimmysmotors.co.za.
We aim to exceed your expectations.
For prices on our products, which are not listed online or In the unlikely event that you cannot find what you're looking for, please contact us by means of our Online Request Form and we will try our best to obtain the item that you requested at the best possible price.
We also appreciate and welcome any suggestions, criticism, comments and feedback from You, our valued client, to help us improve on our products, services, website etc. Use our Comments and Feedback form to share your thoughts with us.
Introducing MaxiWash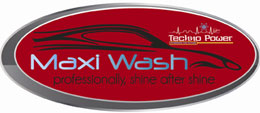 Now introducing Maxiwash. A car wash and valet service whose objective is to stand out from the crowd and trigger new trends. We take great pride in the quality of our service. No expense is spared on our specially formulated products. Valeting your vehicle is not an expense, it is an investment.