DON'T BE LEFT IN THE DARK!
With the increasing power outages in the Western Cape and other provinces, don't let ESKOM leave you in the dark.

INNOVATIVE TECHNO BRAND.
Jimmy's Motor Spares innovative TECHNO brand Now available.
Jimmy's Motor Spares is proud to be a distributor of one of the most successful battery manufacturers in Europe and Middle East, INCI AKÜ (locally branded as "TechnoPower"). Not only are their batteries of technological superiority but their ongoing research and development ensures that they are constantly on the cutting edge of battery development. This is evident by the competitively priced products and the accompanying guarantees in the event of any latent defect.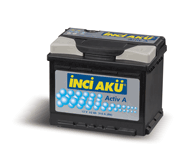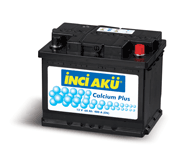 QUALITY STANDARDS
As a result of continual external auditing of their facilities by their clients, INCI AKÜ's quality ranking is constantly on the increase as can be witnessed through the certification of their products. Capacity and cranking performance of INCI AKÜ is at least as indicated on the product, with quality proved in the market, and attained customer satisfaction.
Certificates
ISO 9001 Certificate obtained from DQS in 1994, and ISO 9001 Certificate obtained from TSE in 1995 are still valid. The QS 9000 Certificate which is very important in the automotive sector has been issued by DQS at the beginning of 2000. Their internal training activities on ISO/TS 16949 - Automotive Quality System Standards are completed.

The internal organization necessary to obtain a certificate has been done and their activities in this respect are ongoing. Apart from this, an evaluation work in collaboration with an independent university is being performed. It is their target to develop and change permanently and to be "en route" to total quality.